Attic Rain Inspection & Prevention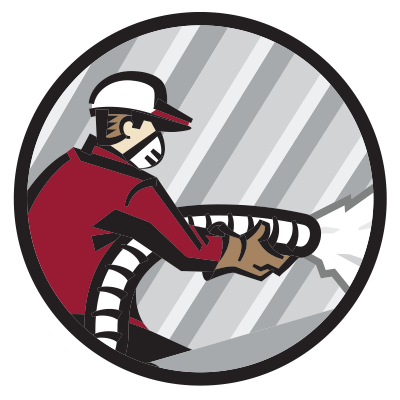 CALGARY'S INSULATION
& ATTIC PROFESSIONALS!
Contact IDEAL today for a free estimate
REQUEST A FREE ESTIMATE
CLICK TO CALL US NOW
IDEAL INSULATION
IS AN APPROVED ALBERTA CONTRACTOR
Calgary has seen some severe Attic rain episodes this Winter. IDEAL has handled hundreds of homes that are experiencing water damage in their Attics, ceiling Drywall and in extreme cases water "raining" into their living spaces.  Usually the main causes: penetrations that allow moisture in the Attic, insufficient insulation causing heat loss & ventilation problems.
The Solution provided by IDEAL:
Locate all air leakage locations
Replace standard rooftop Gooseneck vents
Install dedicated interior collars on all vents
Make sure all moisture and warm air is vented outside
9151 44th Street SE, Calgary, Alberta
Why We've Been The Best Choice For Insulation Since 1979
We Don't Have To Tell You How Good We Are, Our Customers Do That For Us.
"We got our roof replaced this May. The price for the project was reasonable. Work was done in timely and efficient manner. The team completed the work in one day and left the site clean (NO nails left behind). Excellent follow up by the project estimator and office staff. I am happy to recommend this company.
If you need your roof done right, this is the team you want."
"Ideal has great staff to work with, Everyone is very knowledgeable in their field of work. Projects are always completed in a timely and efficient manner.
Ideal always ensures that we (Trimark Interiors) and our customers are happy with the completed work. Great job Guys!!"
"This company re-insulated my attic and created more ventilation in the crawl space. The work was excellent and they knew what they were doing. Always answered my questions. The price was reasonable and what I expected. I found this company online and consulted with the BBB."
Introducing SNAP Home Finance Corp. by: IDEAL INSULATION (1979) LTD.
SNAP is the fast, flexible, easy way to pay for your home improvement needs without having to wait.
Why go to the bank when you can simply click on the pre-approved logo below and complete our secure credit application. With SNAP, credit decisions take just minutes!
With SNAP you will enjoy:
No Interest No Payment programs
Low MonthlyPaymentPrograms
Open Loan – Pay off the entire loan at anytime without penalties
Personal and Confidential
Easy deductions from your bank account
Take up to 15 years to pay.
Start Saving Money NOW!