Steven is a real asset to your company.  He was friendly, professional, very knowledgeable about all the products, answered all my questions with genuine interest, arrived on time and his long term employment and promotion said a great deal about your company.
Your representative and you yourself, with your nice telephone manner made it easy for me to agree to the quote and to proceed with the job.
We are beyond happy with the insulation job; your crew's honest assessment and easy-to-understand explanation of their recommendations on our situation and how we could improve our insulation were what sold us on Ideal. They bent over backwards to ensure the job was done right a d we couldn't be happier. Plus they are hilarious to boot, really good guys.
We will definitely leave a review on HomeStars, and would recommend Ideal to friends and family in the future should they ever need any insulation or roofing work done. We will definitely call you back for any roof work we will need in the future too.
I am contacting you to let you know how impressed my family is with your estimator Carlos Fernandes.  Your company was recommended to me by my daughter and she has just informed me that they have hired your company and have paid their deposit.  I am not surprised with their choice, based on my personal very positive experience with Carlos.  I would like to thank Carlos for his time and the amazing, exceptional work he has done at our house in Cranston.
The installations went very well.  I could not be more impressed with your company and the people that carried out the work. I have previously had years of experience working with large technical installations and still I am amazed by the professional efficient manner in which the work was done. A big thank you to you and your staff for a job very well done.
We were extremely pleased with Ideal Insulation and Roofing starting with our first meeting with Jayson who displayed his knowledge of roofing.  He listened to our expectations and thoroughly explained the roofing process and how they would handle a low slope or dead valley.  Our roof had been redone 6 years ago by **another contractor on behalf of an insurance company who had done such a poor job that resulted in damage to the interior of our home.  Chris and his crew were efficient and tidy and Jayson's customer service was outstanding.  We have no hesitation to recommend his company.  Thank You to Ideal Insulation & Roofing.
We have an older house about 30 years old.  This last winter we had a serious issue with "attic rain" where water was dripping from the living room ceiling onto the floor.  We set up a pail to catch it.  This was February / March.   I called up a house inspector who after his inspection of our attic told me our insulation had settled over time and should be improved upon.  I called up a local insulation company who refused to add more insulstion; saying it would not do any good.
Ideal Insulation was recommended to me by my building inspector.  I called them up; Greg and another man came; investigated my attic and gave me a quote.  Few days later the work crew came and blew in more insulation; very clean and efficient.   Next day my wife and I noticed our house was a lot cooler on a hot summer day.  Just like AC!
Then we got a call from Ideal Insulation saying they needed to reopen our quote.  Fearing the worst I met with Greg.  He told me the installers didn't have to do all the work I was being billed for and Ideal Insulation wanted to give me a refund for that portion of the job!  Which I gladly accepted!
I am not saying that my story will be your story – but I am saying it's very refreshing to find a company that is  efficient,  does good work and is honest.  They could have kept the extra money but decided to give it back.
I definitely recommend Ideal Insulation!
The Sales Rep. , young Riley, had all the samples to show,  no sales  pressure and is very easy going, and went far, far beyond what was required of him before and after the completion of the project !!   Roofing foreman also was very easy to get along with. Usually dealing with roofing companies is like dealing with bad car sales people.  NOT this company !!  Job done in a timely manner.  Was treated like a real human being with great respect and consideration.  On top of it all –best price in town with a 10 yr. warranty.
Right from my initial contact with Ideal Roofing, Jason Grant was great to deal with. He was quick to get back to me and very thorough when he prepared my roof replacement quotation. He explained all of my options and even drew details to illustrate how the valleys would be roofed.  Next, the roofing crew showed up and did an awesome job replacing the roof. They paid attention to detail, I watched them work as they did the front roof and valley and they were very careful to make sure all of the new roof lines are straight and true. They were well organized, quick and courteous and they did a very thorough cleanup!! Now on the wrap up and billing, your email communications have been very clear and convenient. Everyone at Ideal, from quotation,  through execution and right up to closing, you have made my re-roofing experience an enjoyable one! The new roof looks awesome, even my neighbors have commented on how great it looks!
Thanks to everyone at Ideal for being so professional!! I'm happy I chose Ideal Roofing to replace my roof.
(My) feedback on the work done by David and Rick.  I feel they are dedicated to their work with Ideal as they seemed to work non-stop, except for lunch.  Steven was most informative  during his first inspection of the attic as well after the attic was vacuumed out.
It was immediately a noticeable difference in the house particularly in the evening when the sun went down.  So much warmer!  I am certain it will also help in the summer months to keep the house cooler so a win win in my book.
My next door neighbors might be giving you a call to upgrade their insulation too as I told them about the improvement.  Lots of other neighbors to inform and I will give them your company reference.
They were an excellent bunch of guys, and did a bang up job. They were easy to get along with, and obviously had a lot of passion for their product. i.e. they were more than happy to answer all my questions about what they were doing.
The spider crew was also really fantastic and I loved watching it go in. That product is so great that I don't think I would ever insulate with anything else.
The poly/batt crew could have taken a bit more time on the caulking, but did a good job on everything as well. Their speed was impressive…I've never seen two people move so quickly in my life.
It's been 29 months since we first experienced water damage resulting from an Ice Damn in January 2013 and for the first time since then I feel comfortable that we have done everything possible to prevent water from entering our home through the roofing system thanks to Ideal Insulation & Roofing.
I had four BB A+ rated roofing companies quote the job to replace the roof and Ideal was the only company that inspected the attic looking for reasons why the ice damn happened in the first place.  Ideal came up with a solution to fix the underlying issue, heat escaping into the attic from the house, and replace the existing roof with a ventilation upgrade at the same time.
I was expecting a pretty major disruption to our life this summer to undertake such a large project, but the project was completed in three stages – remove existing insulation to uncover hidden problems, which they did!  Remove existing roofing system and replace with necessary upgrade to prevent water penetration, and then re-insulate the attic.  Every member of the Ideal crew was fantastic to interact with and they took a lot of pride in their work.  I was expecting two weeks of interruptions based on the neighbors roofing projects and the entire job was complete in 3 days.
I would highly recommend Ideal Insulation & Roofing to my family, friends and clients.  I have pretty high expectations and Ideal surpassed them while being very competitive on their price.
I am very happy with the quality and professionalism your guys displayed.  On time and extremely courteous.  Great Job!
Your quote wasn't the cheapest but your reputation and quality of work will have me recommending you in the future.
The guys were on time, very rare these days for trades, and did a good job.
I found Ideal Insulation via the internet; their professional looking web site and long standing insulation services gave me the confidence to call and initiate a quote. Two men arrived and carefully inspected the attic. They invited me to peek through the attic hatch and pointed out the insulation deficiencies and remedies. The next day a detailed quote showed up in my email with work scope and pricing options, I chose the lower cost options and may have additional work completed at a later date. Within a few weeks the same gentlemen arrived, carefully covered the carpeting with drop sheets and worked about four hours insulating the attic as described in the final quote. They left the house as clean as when they arrived but noticeably cooler in the following August days.
Thank you very much for the great work in our attic. I do believe cleaning out the soffits and putting in the proper stops and refilling has done the trick here. Being home all the time,  I felt the difference on Friday afternoon after your guys had been here at 7:30 am, which amazed me to say the least.
Thank your guys for us, they were awesome.
Just want to thank you and your people for a job well done. From start to finish everything was very professional.
The crew were great and Val & Teresa were very helpful with me for payment.
I would like to take this opportunity to express how pleased I am with the work your company provided to us Insulating the Attic.  Colin was very professional and helpful.
The crew were very efficient and pleasant. I call them the fantastic dual team. Well done guys!
I also wanted to mention that we were very pleased with services that were provided by yourself and your employees and we will definitely be referring your company to our friends in the future. Thanks again.
Our experience with IDEAL Insulation & Roofing: job well done, on time and on budget.  We are very satisfied customer and will recommend your services whenever possible. Thank you very much.
I would like to take this opportunity to express how pleased I am with the work your company provided in the recent re-shingling of my roof.  Colin was very professional in his presentation of the products and helpful with the choice of color of which I am very pleased.
Chris & Brad (roofers) were very efficient and pleasant.  My neighbors even commented on how nice they were.
My friend recommended your company to me and I would not hesitate to also recommend IDEAL to anyone looking to have this work done.
IDEAL Insulation has become a valued member of our team at Riverside Developments.  For over 10 years, Ideal has provided me with all my insulation needs.  Ideal has consistently met the challenge of finding the "right" way to insulate our custom homes.   Ideal is truly a "one stop shop" offering everything from basic needs to their innovative line of spray-in products.
Ideals strength, by far, is the quality of people on their staff.  Well trained, courteous and professional; they are always a pleasure to work with. I would highly recommend Ideal Insulation for any of your future projects.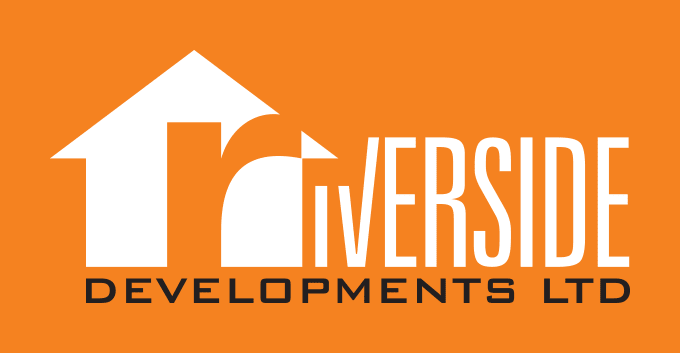 I just wanted to thank you both. Chris did a fantastic job.  He cleaned around house, picked up all the nails.  He showed up on time and worked tirelessly. Very impressed with his professionalism.
My next door neighbor came out and asked if he could get an estimate.
Thank you all for a job well done.
I called Ideal to quote on work for insulation upgrades to two properties I own, a house and a townhouse, in January 2011.  They did onsite inspections and provided me with professional and detail quotations in writing.  The scheduling was easy and job completed just as we wanted.  I have recommended Ideal to the condo association for work to other townhouses in the complex and I am sure we will be seeing the Ideal people again in the future.
Your staff were in yesterday.  Please pass this onto your Manager… They were very courteous, professional and did everything they could to minimize a mess or damage. I really appreciated their professionalism in doing their job. Thanks
My wife and I are simply delighted and proud of the work that was recently performed by Ideal at our place of residence.  The GAF Designer Series product looks beautiful on our house and we shall have all the 'peace of mind' of any future hail or wind storms.
Your roofing crew worked very diligently and of course, were very pleasant to correspond with.  I have high praise for them as they just finished this September
Ideal has been insulating our projects consistently for over 20 years, their quotes are accurate, they pay attention to detail, leave the job sites clean and continue to do quality work. They also understand the importance of a vapor barrier and what its function is and do a very neat and clean job of this as well.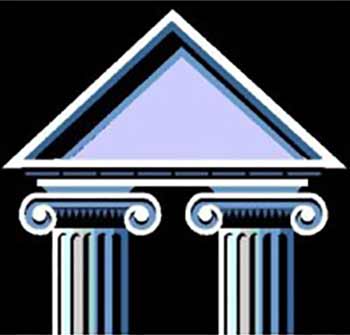 Ideal has always been a pleasure to work with. They are consistently on time with the schedules we provide them and the quality of the products they install for us is always top rate. Whenever any of our staff has a question or a problem to deal with Ideal is always able and willing to help. Ideal has been our loose fill contractor for many years and it will be a pleasure to continue this relationship for many more years. We appreciate all of your hard work.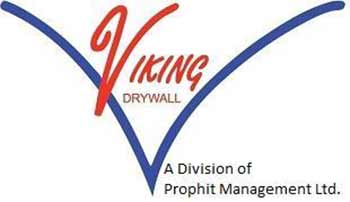 I have had the pleasure of doing business with Ideal Insulation and Roofing for the past 20 years as a business owner, and as a residential home builder. I find them to be not only one of the more reputable companies to deal with, but also one of the most dependable companies to deal with.  I will continue to deal with them as one of my leading contractors.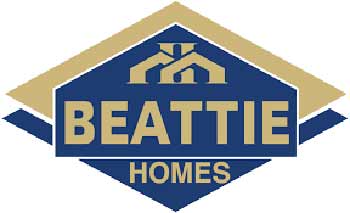 To our friends at Ideal…….thank you for all the years of great service. We have been treated with a great deal of integrity and professionalism. Scheduling has been very efficient even with some of our weather challenges. Communication is key and is always forefront in your company culture. Your office staff is courteous and accommodating to our needs. Invoicing is on time and accurate making our accounting staff's job smooth. Overall this has been a rewarding relationship.
Jertyne Interior Services have had the pleasure of partnering with Ideal Insulation for the past four years.  Always professional, organized and cooperative. Their team has demonstrated time and time again the highest level of integrity and workmanship both in our business dealings and on the job sites. We continue to use Ideal because of their incredible commitment to customer service.
Jean is invaluable, always putting us first, we cannot express our appreciation for her tireless efforts to meet our tight deadlines and keep us running smoothly.
We highly recommend Ideal Insulation's reputable services and wish them continued success.
It has been a pleasure to have been working with Ideal Insulation since 1982 on multi-family sites as well as custom homes and commercial jobs.  Their positive outlook on pricing and workmanship makes them well-respected in the industry and we look forward to continuing our working relationship.
We have been dealing with Ideal Insulation since around 1988 – 22 years now! Over the years we have always found your company honourable, ethical, and dedicated to quality. Of course in our business pricing is still important and you do a good job of remaining current in your pricing and competitive in our local market. We have also been impressed through the years with your pursuit of new ideas and improvements in this very important aspect of new home construction. From the advent of the Spider Wall to spray foam insulation, your company is always striving for new and better ways to ensure our homes are energy efficient and comfortable for our homeowners. We know if any of our construction or service team have a question or issue they require help with, that Ideal is simply a phone call away, and always willing to help. In terms of scheduling and follow up, we are pleased to say your staff are easy to deal with and follow through on their installation promises.
We look forward to many continued years working together building quality, energy efficient homes for our valued customers.